SCIENCE IN SPORT
---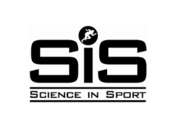 Science in Sport grew out of the desire to provide the best nutritional products and to provide innovative solutions to real nutritional challenges face by athletes and sportspeople.
"The Company has built upon the knowledge of qualified sport scientists, food technologists, and a physician with keen athletes and sports people who have competed from local level to the world stage. As a result of all this experience they have an unprecedented knowledge of the nutritional needs of athletes. Science in Sport continues to collaborate with leading Universities on research projects, as well as getting involved at the sharp end of sports performance.

Initially Science in Sport grew in cycling thanks in part to the use and endorsement of the products by Chris Boardman, (the Olympic cycling champion, multi world record holder and yellow jersey wearer in the Tour de France): he liked the Company ethos, and helped to inspire the creation of REGO, total recovery sports fuel. It wasn't long before the word began to spread and Science in Sport's products became more popular at the top level of many other sports.

To date Science in Sport have helped to win Olympic Gold's, World Championships, Premiership titles, scale Everest, explore the poles, sail around the world, and set numerous World Records. Science in Sport designs, develops, and manufactures its own products to ensure they are of the highest quality and purity. They have to be: an Olympic medal or World Cup may depend on it! Science in Sport is continually striving to innovate and improve products to assist all athletes to reach their goals and maintain its position as leaders in sports nutrition. In 2005 Science in Sport were awarded the Queen's Award for Enterprise (Innovation), and also voted a Sport Brand Leader. Whatever your sport or physical challenge, Science in Sport have a solution to help you achieve the most from the experience.

""I first used Science in Sport products back in 1993 at the age of 13 after attending a nutrition seminar conducted by Science in Sport. There is no doubt that Science in Sport's products have helped me to train and race harder and recover faster, something that is very important when competing in major championships and stage races. I certainly believe that Science in Sports products have helped me to reach the top in cycling and will continue to help me win more medals and titles.""

Bradley Wiggins, Olympic Champion 2004

"
SCIENCE IN SPORT Sport Nutrition
Unfortunately we don't have details for the SCIENCE IN SPORT website, but if you
Contact Us
here at the shop, we'll gladly give you details of any products you're trying to find.