WORKSHOP PRICE LIST
Service Options
Safety Check £40 Plus Vat Tune up from storage
Adjust Gears
Adjust Brakes
Inflate Tyres
Brake Pad Fitting
Report on Condition
Basic Service £65 Plus Vat Recommended every 3 -9 Months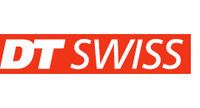 Qualified Wheelbuilders

As above plus


Adjust Hubs
Minor wheel true
Adjust Headset
Adjust Bottom Bracket (If applicable)
Cable Fitting
Chain and Cassette Fitting
Standard Tyre and Tube Fitting (extra £17 for Hub Geared, extra £7 for Single Speed)
Accessory Fitting
Full Service £100 Plus Vat Recommended every 12 – 18 months



As above plus


Strip Rebuild
Hub Servicing
Frame Alignment Check
Headset Fitting
Bottom Bracket Fitting
Servicing Extras





Frame



Headset Fitting / Removing £25
Bottom Bracket Fitting / Removing £25
Facing of Headset and Bottom Bracket £30
Insurance Quotation £25
Frame Alignment Check £20



Wheels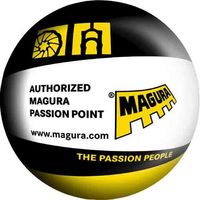 Passion Point dealers offer top notch service before and after your purchase, and will have a customer orientated spare parts availability.

Hub Service £20 (each)
Wheel true £20 £1 per spoke fitted
Standard Tyre and Tube Fitting £12 (per Wheel)
Single Speed Tyre and Tube Fitting £18 (per Wheel)
Hub Geared Tyre and Tube fitting £25 (per Wheel)



Brakes



Disc Brake Servicing £25 (Per End)



Accessory Fitting




Rack £20
Full Mudguards £20
Splash guards £5
Light set £6
Computer £10 to £12
Child seat £10 to £15
Pedals £5
Grips £8
Bar ends £8
Seatpost/Saddle £8
Bottle Cage £5
Cleats £6


Service Centre

Pump £5
Lock £5
Bar Tape £20
A Head Stem £10
Quill Stem £10 to £12
Custom Bike Build £100 Plus Vat 10% off Components (excluding Frameset)





New Bike Predelivery Inspection £50 Plus Vat



Minimum Charge £10

Quotation Fee £15

All Labour charges are excluding VAT, Parts, Oils and Chemicals

We will only accept the bike if we are satisfied that it will leave in safe condition

NB. Due to storage space if the bike is not collected within 7 working days of notification of the bike being ready for collection a storage charge of £2 a day will incur. If the bike is not collected within 2 months and no communication has been received we reserved the right to sell the bike to recoup our costs.