TRUFLO
---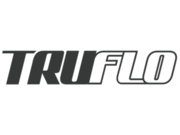 "Truflo has been producing effective and good value pumps for cyclists since the 1980's. All Truflo pumps are strongly constructed and attractively styled, and give reliable performance at high pressures and high volumes."
Unfortunately we don't have details for the TRUFLO website, but if you
Contact Us
here at the shop, we'll gladly give you details of any products you're trying to find.