ORACOVER
---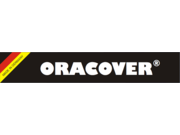 The Professional polyester model aircraft covering material. ORACOVER is patented WORLDWIDE. It is the easy-to-use, high-tech polyester covering with legendary strength and astonishing puncture resistance making it suitable for all model aircraft from trainers right through to huge 1/3 scale models. When attached correctly it will not wrinkle, sag or delaminate. ORACOVER can be painted too. Its polymerized colour-bonded layer tolerates higher temperatures for smooth compound-curve coverage and permits film re-positioning without fear of colour layer separation. Its wide application heat range makes for easy, temperature-uncritical covering jobs - with or without the use of a thermometer. ORACOVER's colours are completely fade-free, and its rich gloss is designed to give your model the last word in professional model covering.
ORACOVER Nitro Fuel, Materials & Accessories
Unfortunately we don't have details for the ORACOVER website, but if you
Contact Us
here at the shop, we'll gladly give you details of any products you're trying to find.