ARCANE
---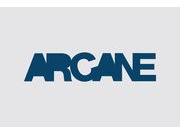 Arcane was founded in early 2013 ,this UK BMX Parts Company has a strong ethic in catering to the needs and expectations of BMX riders of all levels.

Ongoing development into new products has ensured a diverse range and whether you're after quality replacement parts or aftermarket upgrades, Arcane will have the right part for you.
Unfortunately we don't have details for the ARCANE website, but if you
Contact Us
here at the shop, we'll gladly give you details of any products you're trying to find.