CLAUD BUTLER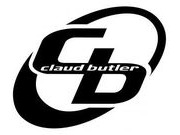 The Claud Butler bike brand can trace its history and experience in the UK cycle industry back over 135 years.
From children's bikes to mountain, touring, city, BMX, men's bikes, women's bikes, sports bikes and specialist lightweight racing thoroughbreds. Claud Butler creates all these and more, and into each goes the care and craftsmanship you would expect from a company with over a century of experience and an enviable reputation for quality.
Racing - Gravel / Cyclocross
Cyclo-cross bicycles are designed for cyclo-cross racing, and are similar to road racing bicycles with wider tire clearance and often different brake setup.
Pricing
OUR PRICE £649.99
*Delivery Restrictions